MEDIA RELEASE
The Institute of Internal Auditors – Australia welcomes Trish Hyde as CEO
Membership and sustainability specialist to focus on growth and transformation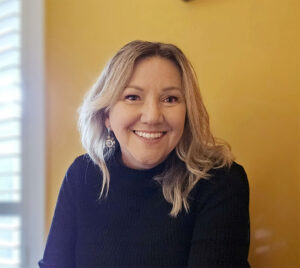 14 November 2023: The Institute of Internal Auditors – Australia (IIA-Australia) has announced the appointment of Trish Hyde to the role of Chief Executive Officer.
President Ross Tilly said Ms Hyde will lead IIA-Australia through what will be a transformative time for the internal audit and GRC professions.
"Internal audit plays a pivotal role in risk management, innovation and governance. The increasing need to focus on serving the public interest, the rapid growth of AI and raft of new regulations around climate, ESG and other mandatory monitoring and reporting; means that internal audit is being increasingly called upon to enhance stability, surety and transparency within their organisations.
"At IIA-Australia, in 2024 we will also be launching the new Global Internal Audit Standards plus our Code of Conduct, which will create an opportunity for organisations and our members to rethink how they deliver internal audit. Additionally, as many of our members now also cover governance, risk and compliance (GRC), we will also be increasing our education and technical resources to meet the growing need for practical guidance in this field.
"Trish's experience in advocacy and creating member value, means she is ideally placed to lead us through this time of great change."
Ms Hyde brings more than 20 years leadership and membership experience. She has held CEO positions with The Plastics Circle, Australian Packaging Covenant Organisation, Association of Corporate Counsel (formerly Australian Corporate Lawyers Assoc) and Confectionery Manufacturers of Australasia. She has also worked in marketing and communications roles with CommBank, Transurban, Ericsson, Melbourne Airport and Medibank.
Ms Hyde holds a Master Commercial Law, Master Corporate Leadership, Bachelor of Business, and is a Graduate of the Australian Institute of Company Directors.
Ms Hyde said she is looking forward to bringing her experience to IIA-Australia.
"Throughout my career I have been focused on delivering impact, defining purpose and enhancing governance," she said. "With its global affiliation, technical expertise and important voice on matters of public policy, I am very much looking forward to working with the team, our board and our members to bring our strategic plan to life."
Mr Tilly thanked outgoing CEO Peter Jones for his leadership and commitment to the internal audit profession over the past 10 years.
"IIA-Australia is well positioned to do even greater things for the internal audit profession and for practitioners who work across governance, risk and compliance.  The Board is very grateful for Peter's significant contribution to IIA-Australia and wish him the best for the future."
Media Contact
Christine Harris
0414 621163
About IIA-Australia
IIA-Australia is affiliated with The Institute of Internal Auditors Inc which is the leading body representing internal auditors.
Globally, the Institute represents more than 200,000 members in 190 countries. In Australia, the IIA-Australia has a connection of nearly 7,000 assurance professionals inclusive of 3,000 members.